Member
Join Date: Sep 2018
Location: New Orleans
Posts: 97
7'' Oracle LED Headlights- Blowout Sale!
---
ORACLE 7" HIGH POWERED LED HEADLIGHTS (PAIR) - BLACK BEZEL - NO HALO - USED
Part Number: 5769-504
Certifications: CAPA, DOT, SAE
Regular Price: $263.35
Sale Price: $99
Fits Models:
1945-1985 CJ
1996-2006 TJ
2007-2018 JK
2018-2020 JL (*Brackets needed sold separate)
*USED
*Minor scratches and road wear
*30 day warranty
*Includes H13/H4 adapters
*No brackets included
*No Warranty
.
The Ultimate LED replacement headlight option for any vehicle with 7" Sealed Beam lamps. The rugged design is perfect for your Jeep Wrangler, Off-Road Vehicle, Buggies, or Classic Car/ Truck. Installation is very easy with the included H4 and H13 "Plug and Play" connectors. Each set comes in full color retail-ready packaging and a 2-Year free Replacement Warranty. You can even choose optional colored Halos for even more customization!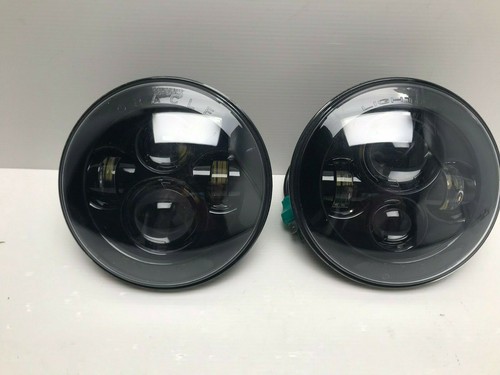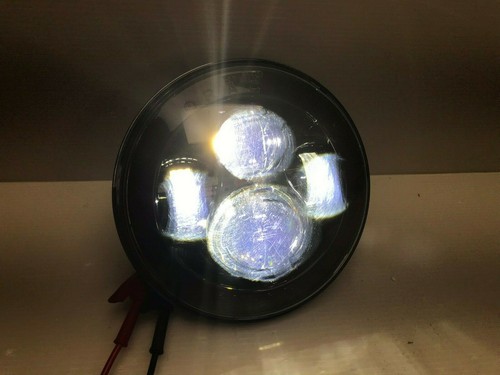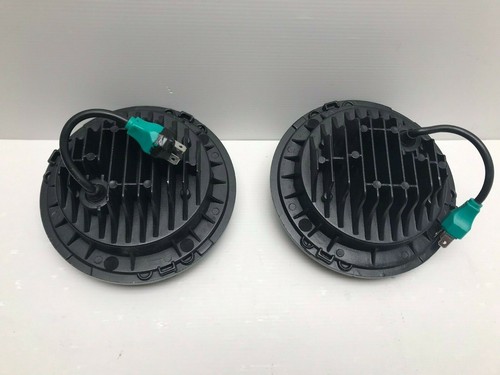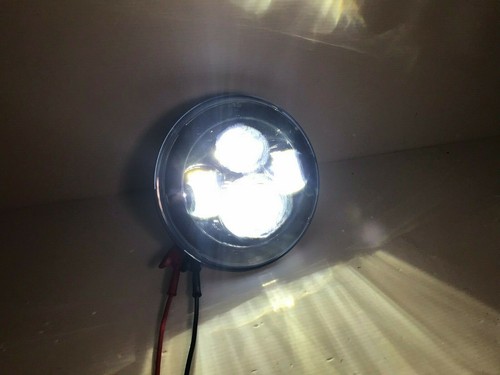 Latest Product Improvement
• Improvements in brightness and reliability by adding a constant current LED driver to the main circuit board inside of the lamp to control the halos.
• NEW! No need for Anti-Flicker Wiring Adapters- The new SMART Integrated Can-Bus system automatically adjusts- preventing flicker issues.
• Increased Reliability- By conditioning the power going into the LEDs this prevents degradation which can shorten the overall lifespan of the product.
• Wider Input Voltage Range- The new SMD Halos can operate on a very wide voltage range from 12V-24V so that voltage spike can not damage the LEDs.
• Brighter LED Halos- by moving the heat load of the resistors off the PCB we are able to increase the number of LEDs on the circuit board without thermal issues.
• LED chips upgraded from a Cree LED to a Phillips Luxeon ZES chip.They deliver a very high efficacy 130LM/W ratio while having lower thermal output.
Product Features: (Per Light)
• Low Beam Wattage: 30W Normal/36W Max
• Low Beam Lumens: 2200 Lumens/3600 Raw Lumens
• High Beam Wattage: 40W Normal/48W Max
• High Beam Lumens: 3600 Lumens/4800 Raw Lumens
• Color Temperature: 6000K (Cool White Color)
• Input Voltage of Light: 12-24V DC
• Input Voltage of Halo (If Included): 12V DC
• Current Draw: 2.50 Amps @ 12V DC / 1.30 Amps @ 24V DC
• Optional: ORACLE Halo Rings Pre-Installed
• Premium Performance Phillips Luxeon ZES LEDs
• Die-Cast Housing with Corrosion Resistant Coating
• Heavy Duty Solid State Electronics
• Hard-coated Polycarbonate Lens
• Wide Beam Pattern with Sharp Cut-Off Line
• Easy Plug & Play Installation
• 2 Year Warranty
• DOT and SAE Certified
Wiring for Halos:
• Red Wire is (+) the positive wire
• Yellow Wire is (-) the negative wire
Member
Join Date: Sep 2018
Location: New Orleans
Posts: 97
Multiple Sets Available!
Posting Rules

You may not post new threads

You may not post replies

You may not post attachments

You may not edit your posts

---

HTML code is Off

---