Discussion Starter
·
#1
·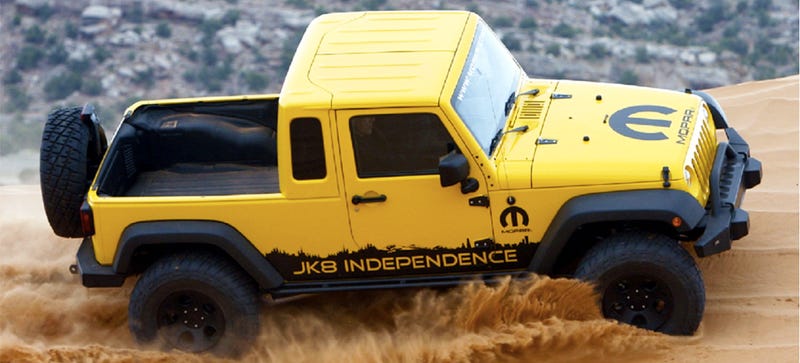 Rumors have been spinning, fuelling the idea of a Wrangler pickup truck. Sometimes it's happening, other times it's not. Now we have FCA CEO Sergio Marchionne on the "it's happening" side again.
"Jeep will produce a pickup based off the next-generation Wrangler," and it, along with the next iteration of the standard Wrangler, will be built in Toledo like the current vehicle Reporter Michael Wayland writes on DetroitNews.com.
Unfortunately, there are no direct quotes to support this report, and later a Jeep spokesman clarified that Marchionne "may have" said something to the effect of a Wrangler pickup coming with the next Wrangler bodystyle in "a round table with journalists," but the company has issued NO official announcement.
The clostest thing that we have to a direct quote is from manley as reported by
The Detroit News
:
"Sergio and I work very, very closely on the Jeep product portfolio, and both of us have been a fan of a potential Wrangler pickup... For me, there is a historical place in our lineup for it."
Jalopnik
says:
It does seem extremely likely that the company will build such a vehicle, especially since the four-door Wrangler Unlimited turned out to be such a resounding success after so many years of Jeep fans demanding a four-door.